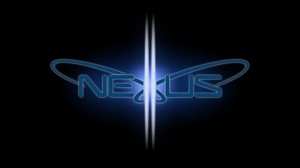 What was once believed to be dead, might just have been brought back to life: Hungarian developer 'Most Wanted Entertainment' has announced plans to start working on a sequel to critically-acclaimed space strategy game 'Nexus - The Jupiter Incident' and is currently looking for adequate funding and support from the Nexus fanbase.
The company is seeking 400.000€ at crowdfunding site Games-Plant to supplement their own financing. As with other crowdfunding sites, everybody can participate and pledge a certain amount of money, which will only be deducted if the project manages to reach the funding goal within the time limit. Depending on how much you pledge, you'll receive certain benefits ranging from a free digital copy of the game to a special limited edition signed by the developers up to actual profit share.
First news of Nexus 2 appeared back in 2006 after the video of an early tech demo was leaked on the internet. Due to poor sales of the first game from 2004, however, the project wasn't developed any further and was never heard of again… until now.
This is awesome news indeed!